Partner with and Support Persons with disabilities
THESEABILITIES AMINDTHING
Recent statistics indicate that there are over twenty-five million people living with disabilities in Nigeria today. Our activities at Theseabilities Foundation revolve around the essence of galvanising the interests of stakeholders towards addressing the plights of such persons in our society, with the aim of integrating them properly into the society. Our focus is on the creation of equal opportunities for persons living with disabilities in our communities, as the basis for inclusion..

In broad terms, we work with stakeholders across society to enhance the personal and collective dignities of people living with disabilities, on the one hand as well as improving their quality of lives and their lived experiences. Through the private sector, we collaborate with companies as our key stakeholders, focusing primarily on expanding job opportunities for professionals with disability and equipping them with the attitude and life skills needed to fill such positions, with a view to living independently of others as much as possible. We provide platforms such as career and job fairs for people with disabilities, information exchange sessions as well as networking events between businesses and the disability community. We also work with stakeholders to support people with disabilities in the areas of entrepreneurship and business-development opportunities.

In the public sector, we are partners with governments at state and federal levels, constantly engaging and exploring legal and institutional framework and policies that continually improve the lot of persons living with disabilities in their respective domains. The introduction of the 'Special Peoples' law in Lagos State and subsequent creation of the office of disability affairs- LASODA, are examples of what creative partnerships can produce. We continue to work with others to have the Nigeria Disability Right's bill passed into law as quickly as possible. We are deeply appreciative of the opportunity to work with other stakeholders in the implementation of the Federal Government's Financial Inclusion Strategy through the Central Bank of Nigeria. We believe in a collaborative approach to finding lasting solutions, especially in partnership with other not-for- profit organisations advancing the causes of people with disabilities all around us.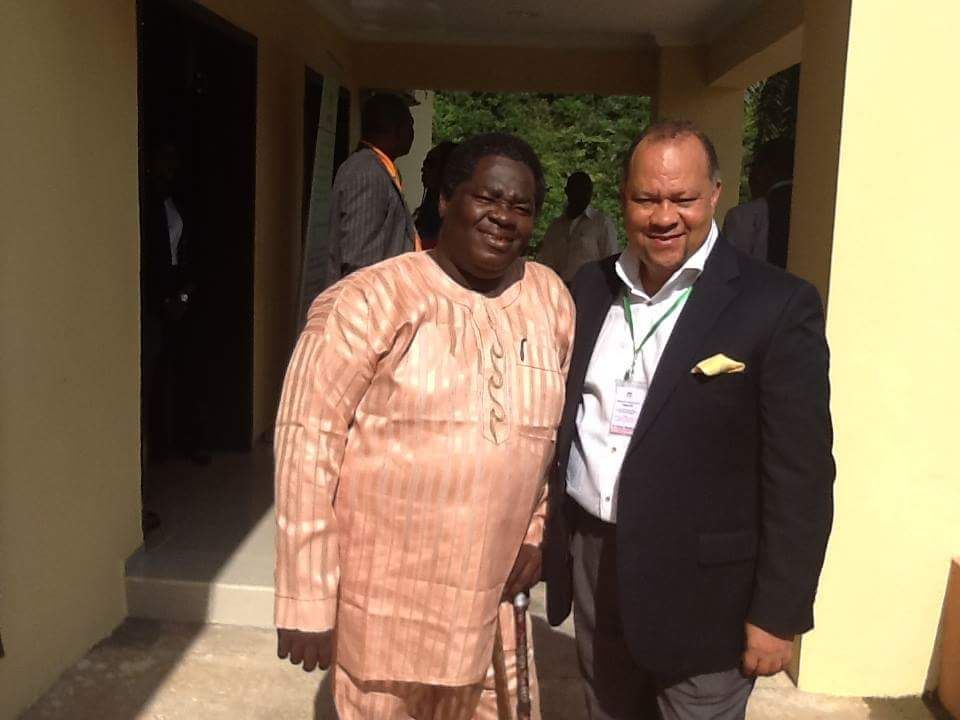 About TheseAbilities Foundation
TheseAbilties Foundation was founded in 2013 and the Foundation was relaunched in 2017.
We are committed to advancing the cause of persons with disabilities in our society, emphasising inclusion and accessibility. We approach the disability conversation fundamentally from a person-centred angle. Disability is closer to us than we think. Everyone will 'encounter' disability sooner or later, whether by reason of advancement in age and/or deterioration of body tissues and organs or by an unfortunate incident or accident. Hence, our approach is to encourage all stakeholders – individuals, families, workplaces, religious places of worship, private and public sector organisations and officials to join us in making disability normal in our respective spaces. As we embrace this notion, our attitudes are likely to change, and with it our actions and decisions to make community spaces more accessible and inclusive.
We conduct training and development programmes that promote inclusion and accessibility in communities, workplaces and homes. We organise career fairs as well as offer employability skill-readiness services to qualified persons with disabilities, in preparation for the dynamic work environment. We assist companies develop policies on inclusion and accessibility.
Public and private sector organisations, community development organisations working with Persons with disabilities, associations of persons with disabilities, families of persons with disabilities.
Through our person-centred approach, we collaborate to develop customized interventions that help all stakeholders achieve their aims and objectives, resulting in an all-round 'win-win' partnership.
Abioye Adeboye is one of many children who have been able to overcome disability and the emotional, mental and physical limitations it places on them. The former banker and HR consultant today runs Theseabilities Amindthing-a Human Resource and capacity building organisation focused primarily on expanding job opportunities for professionals with disability and equipping them with the attitude and life skills needed to fill such positions. Boye also interfaces with parents raising children with disability in the course of his work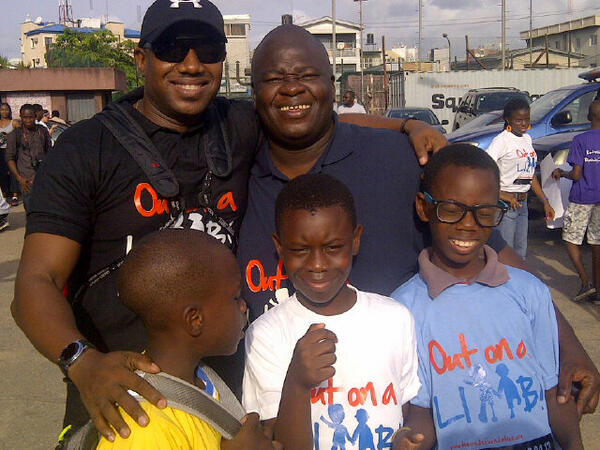 We create environments that promote inclusion for improved societal integration through a person-centred approach through partnerships and collaboration.
To accelerate accessibility for and the inclusion of persons with disabilities in communities.